Tradition Bank hosted a ribbon cutting ceremony at the new Tradition Financial Center in Wayzata, located at the intersection of Ferndale Road and Lake Street.  The ribbon cutting ceremony was a celebration of the grand opening of their new headquarters, which includes Tradition Mortgage and Tradition Wealth Management.  Inland Development Partners recently purchased the building and is officed on the second floor.
Diversified Construction and BDH + Young were honored to help Tradition Capital Bank, Tradition Mortgage, Tradition Wealth Management, and Inland Development Partners build out office spaces that preserved many original building materials.  The beautiful architectural design of the building is now complemented with a cohesive interior layout that creates a welcoming and bright space.
There is a lounge on the third floor reserved for all tenants, complete with a pool table, bar and full kitchen.  This is a lounge meant for fun and relaxation!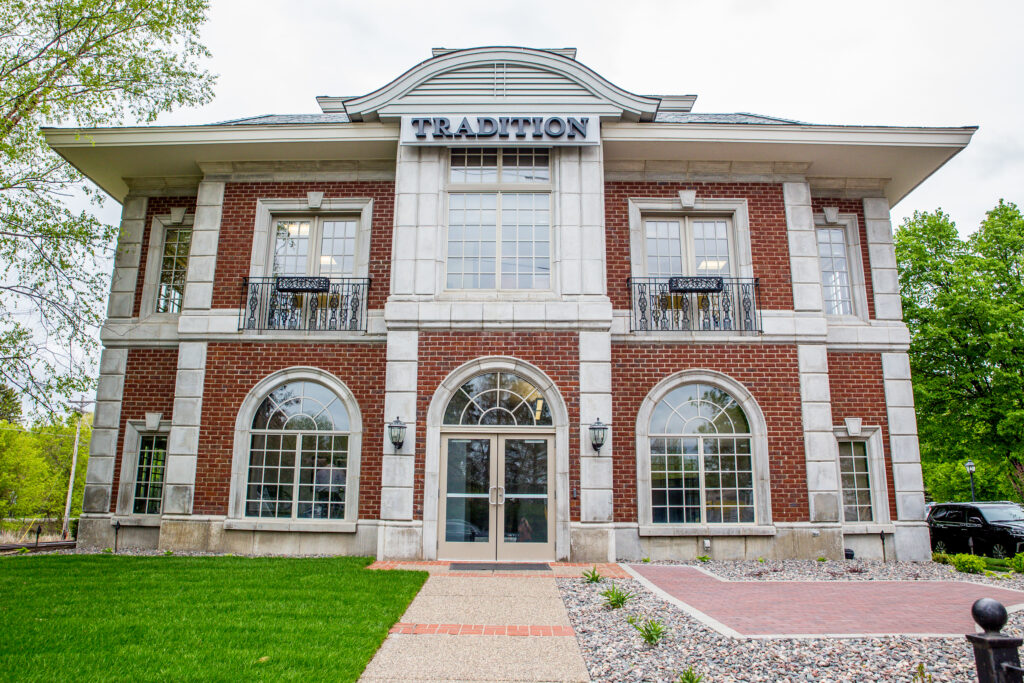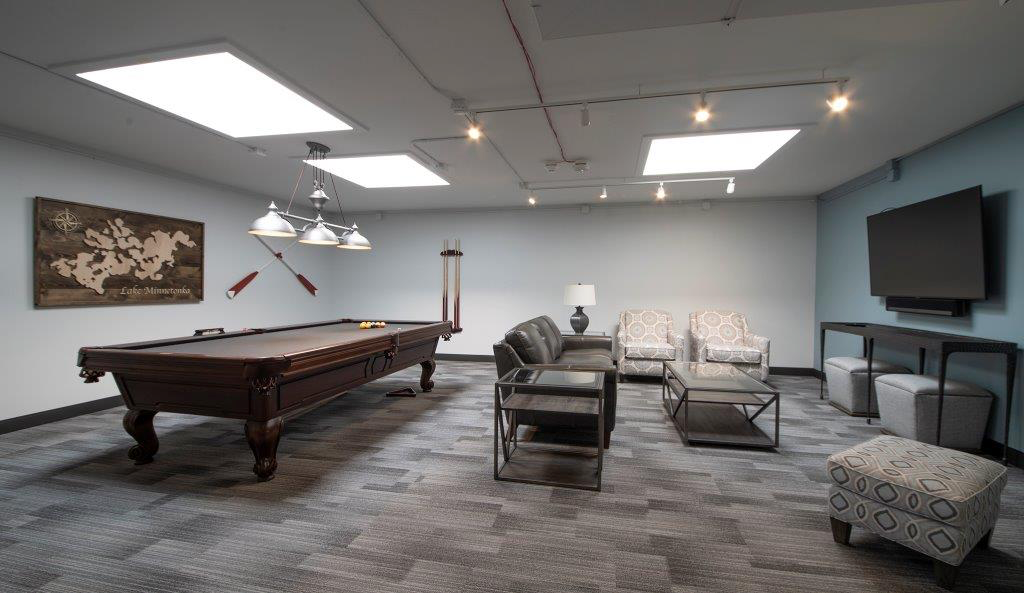 Photos by Allen Brown Photography