IDP Founding Partner begins role this month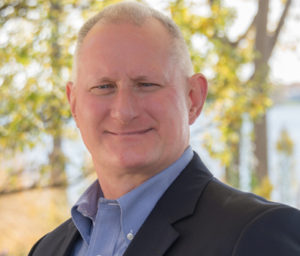 MINNEAPOLIS – Jan. 30, 2018 – NAIOP Minnesota, the Commercial Real Estate Development Association, has named Inland Development Partner's Steve Schwanke its 2018 Chapter President. Schwanke will build on recent successes to broaden and diversify membership and to refine and develop programs that appeal to and advance the goals of local NAIOP members.
Schwanke is one of three founding partners at Inland Development Partners and has 30 years of industry experience. His focus is redevelopment and mixed-use projects with a particular emphasis on large-scale development and complicated redevelopment projects.
"The NAIOP Minnesota chapter is among the association's strongest and most active, and the appointment of Steve Schwanke as chapter president recognizes his leadership and the contributions he's made to the development community in his local market," said Thomas J. Bisacquino, president and CEO of NAIOP Corporate in Herndon, Virginia. "With 51 chapters across North America, NAIOP connects its members across a powerful network to provide advocacy, education and business opportunities that advance our member businesses."
NAIOP Minnesota's efforts are focused on improving the professional lives of members by:
Providing networking opportunities to help members to develop relationships leading to more productive and enjoyable careers
Establishing educational opportunities through programming that allows members to broaden their knowledge and advance their interests
Informing members about legislation that impacts commercial real estate and the Minnesota businesses that are its tenants
"I'm honored to take on this role and plan to create layered and varied opportunities for our member to learn, grow and connect," says Schwanke.
Prior to joining IDP, Schwanke worked at Westwood Professional Services and RLK Incorporated. Schwanke is a graduate of the University of St. Thomas Opus College of Business.
For more information about IDP, please visit inlanddp.com.
About Inland Development Partners
Inland Development Partners is the culmination of the talents and track records of real estate professionals Bob Cunningham, Kent Carlson, Tom Shaver and Steve Schwanke. With a sheer enthusiasm for complex challenges, IDP transforms landscapes and communities through land development, site redevelopment and asset repositioning throughout the Twin Cities and the Upper Midwest.
About NAIOP
Since 1967, NAIOP, the Commercial Real Estate Development Association, is the leading organization for developers, owners and investors of office, industrial, retail and mixed-use real estate. NAIOP comprises 19,000+ members and provides strong advocacy, education and business opportunities through a powerful North American network.