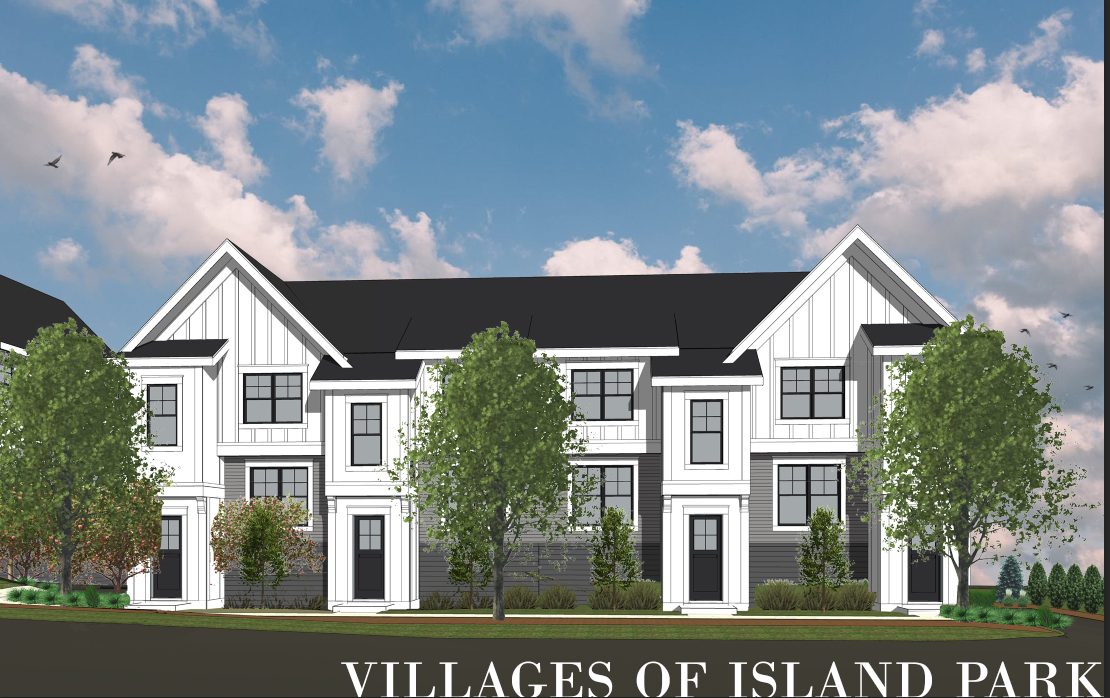 New Mound Residence Serves Community Rental Need
MOUND – Oct. 7, 2021 – Inland Development Partners (IDP) announces Villages of Island Park, a new townhome building in Mound with 18 rental units at 4451 Wilshire Boulevard, the site of the former Desperados Restaurant. A groundbreaking ceremony kicks off the project on Thursday, Oct. 7th at 10:00 a.m.
"This project involved tremendous collaboration between the various partners, including the City of Mound and T. Cody Turnquist of Turnquist Properties, LLC, who helped us come together to fulfill the community need for luxury rental housing," says Steve Schwanke, IDP Partner.
IDP and RT Homes officially break ground this week, with Enebak Construction beginning site development and infrastructure work immediately. Tradition Capital Bank is financing the project and Level 10 will lease the units and manage the property.
Villages of Island Park will include 18 1,300 to 1,400 square foot units, with 2-bedrooms, 2-baths, and high-end kitchens with granite countertops and stainless-steel appliances, and underground parking. The property includes landscaped green spaces on the exterior for outdoor gatherings and access to nearby parks and trails.
The new residential property serves a need that has existed in the community for years, catering to both empty nesters needing less space and millennials not yet wanting to buy a home.
Leasing has already begun. Villages of Island Park will welcome residents by the summer of 2022.
IDP's forte is managing complex projects involving multiple entities from beginning to end, including managing the planning stages, real estate processes, site and environmental challenges, financial solutions and partnering with city and state stakeholders.
For more information about Villages of Island Park, please email info@inlanddp.com. For more information about IDP, please visit inlanddp.com.
About Inland Development Partners
Inland Development Partners is the culmination of the talents and track records of real estate professionals Bob Cunningham, Kent Carlson, Tom Shaver and Steve Schwanke. With a sheer enthusiasm for complex challenges, IDP transforms landscapes and communities through land development, site redevelopment and asset repositioning throughout the Twin Cities and the Upper Midwest.